Corporate and Special Events
The partners of GPS, Inc. have been successfully working in the entertainment and event industry for over 30 years.

GPS, Inc. focuses on the quality of the event, with respect to your budget and the parameters of the project. We will help you develop a plan, to generate a production you can be proud of … every step of the way.

From site survey to load out, GPS, Inc. is there FOR YOU.


GPS, Inc. specializes in the production of corporate meetings and special events. We buy the talent, design and manage the event, as well as contract vendors and crewing. Our extensive list of corporate projects is testament to the diversity of our work.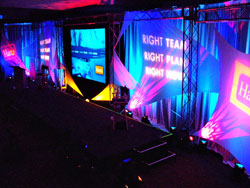 New Jersey Manufacturers Insurance
Ground breaking event for new facilities.
Producer / General Contractor
Johnson and Johnson
Meetings and Events
Production Management / Stage Lighting

McNeil Pharmaceuticals
Meetings and Events
Production Management / Stage Lighting

British Petroleum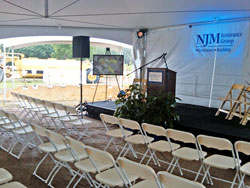 Annual Meeting
Production Management / Stage Lighting

L'Oreal - Carson
Annual Meeting
Production Management / Stage Lighting

Ethicon, Inc.
Annual Employees Update Meeting & Picnic;
Event & Production Management / General Contractor

Just to name a few…